Read what our clients are saying about us
Hamish is awesome to work with – well organised & process orientated. Had a better & quicker result than expected – totally thanks to the guidance given every step of the way.
Excellent information that can be relied on every time. Going back for more. Very responsive to requests for up to the minute, meaningful information that helps in the complex decision-making process. Will definitely be using his expertise again.
Thank you so much Hamish for your time and patience during the process of selling our family business. It was important to us to get it right and your amazing support through the whole process, has been outstanding.
Bill Highet
Chief Operating Officer at Auckland Property Management Ltd
Hamish has successfully brokered acquisitions for us which have gone very smoothly. He has always been responsive and ensured a good outcome for both parties.
Liz Ford
Business Owner at Ticketyboo Healthy Homes Assessors
When I decided to sell my property management business I phoned Hamish to talk about using his broking service. His advice was spot on. The whole process was easy and very professional, I was selective about who took over my clients and Hamish worked hard to find the right buyer for me. I recommend Hamish and his team to anyone considering buying or selling a rent roll.
Colin Morgan
Harvic Property Management
Jude and I have recently sold our property management business through Hamish Turner and Associates. The business had been quietly on the market prior to listing it with Hamish and we had received a couple of offers which for different reasons did not proceed. In both cases we went through the due diligence process which we found very time consuming and distracting from our day-to-day work. We decided to appoint Hamish to market the business. Again, this was on the basis that there would be a high level of confidentiality. Hamish managed to balance the confidentiality with also getting the word to the market that a business was on the market. Hamish and his team gave the business a very thorough going over and produced several reports on the company. These proved to be extremely beneficial as when it came time to work with potential buyers the actual due diligence required was minimal. Within a few weeks Hamish reported that he had several interested parties, and he called a deadline to receive offers. We received four competitive offers which allowed us to make a decision not only on price but on how we felt things would work best for our staff and clients. We found Hamish and his team to be very approachable and they kept us in the loop all the way through. This meant that the whole sales process was smooth and largely stress less. We are more than happy to recommend Hamish and his team.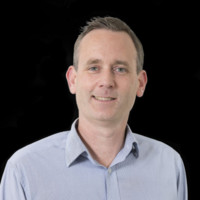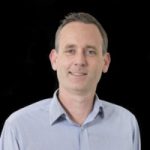 Kerry Fookes
Director at Selwyn Property Management Ltd
We recently used Hamish to broker the sale of our property management business and would be happy to recommend him to anyone else who is looking at doing so.
Hamish and his team have been a pleasure to deal with in the past few months. Thanks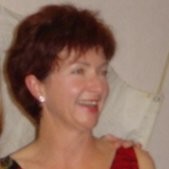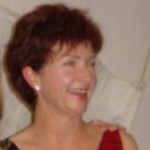 Angela Jones
Owner, Simply the Best Property Management
Thanks Hamish for making the S&P process so smooth…  I was told you were the GURU when it comes to sales and acquisitions and that information was correct.  Thanks for your support through the transition. All the best to yourself, David and the team.
Greg Petrin
Director at Ultimate Properties
Hamish and the team are fantastic to deal. They know the industry well.
Would highly recommend Hamish and team. Professional, down to to earth and always willing to help!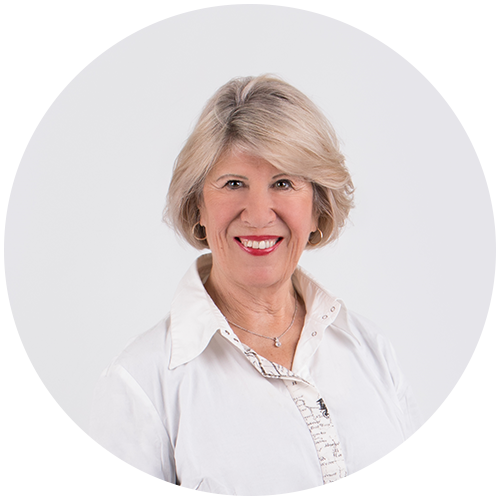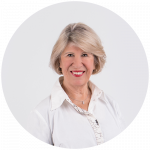 Chris Jenkins
Director (Property Manager) at Connect Realty Ltd
Hamish has been very easy to deal with over the sale of my portfolio, he was there every step of the way and kept me updated and was easy to contact. Highly recommend his servies.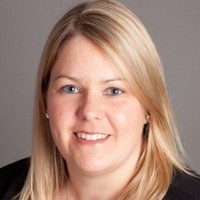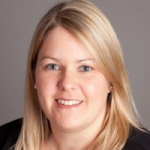 Pam Marshall
General Manager at Iron Bridge Property Management
Hamish and his team are a lovely group of people. Down to earth and genuinely interested in supporting and helping your business. Hamish is a great listener and has a knack for understanding your needs. Highly recommend.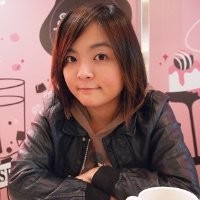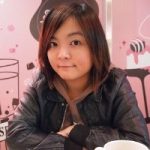 Cynthia Lam
Commercial Property Management
Hamish and his team are very professional in the Property Management field.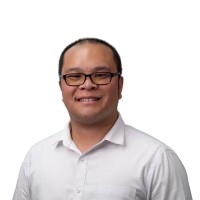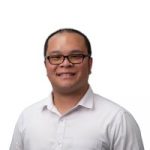 Gordon Huang
Salesperson at RE/MAX TEAM REALTY GVM LTD
Very down to earth guy. Has lot of knowledge of rentals and rent rolls and very professional. Great New Zealander!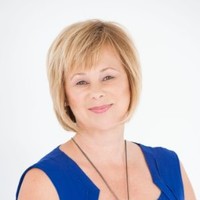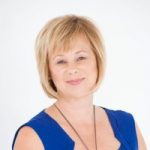 Sue Douglas
CEO of Sue Douglas Group at Ray White Manurewa, Ray White Takanini, Ray White Drury and now Ray White Karaka
Thanks so much to Hamish and David for your cool, calm, confident manner and thorough knowledge and expertise in everything property management. Easy to deal with, straight up, and there when you need them. Much appreciated.
We recently spent some time in Nelson in consultation with Hamish, Manoli and David. They have helped us immensely in sorting out our business structure and our break away was one of the best short holidays we have had for a long time.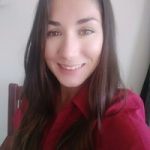 Jess Ridge
Property Manager at The Rent Shop
The team at Hamish Turner and Associates are fantastic. I've had a really positive experience dealing with them. David is so knowledgeable and helpful – Can't recommend it enough. *thanks, guys.
Hamish is extremely knowledgeable in the property management field, professional and easy to deal with. His experience in the field enables him to provide a quick, supportive and very knowledgeable service to his clients.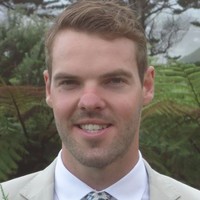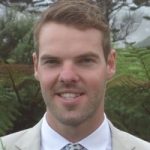 Stuart Belgrave
Business Owner at Propertyscouts New Plymouth
Hamish has assisted us with our property management business on numerous occasions and has provided great insight on rent roll growth, value, business development and more. I highly recommend their services.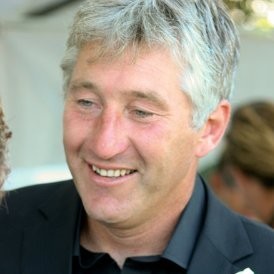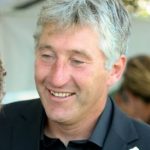 Mike Ekdahl
Co Working Space Community Manager at Egmont Business Centre
Hamish has been involved in rental property management business for several years and demonstrates a fantastic level of insight into the market.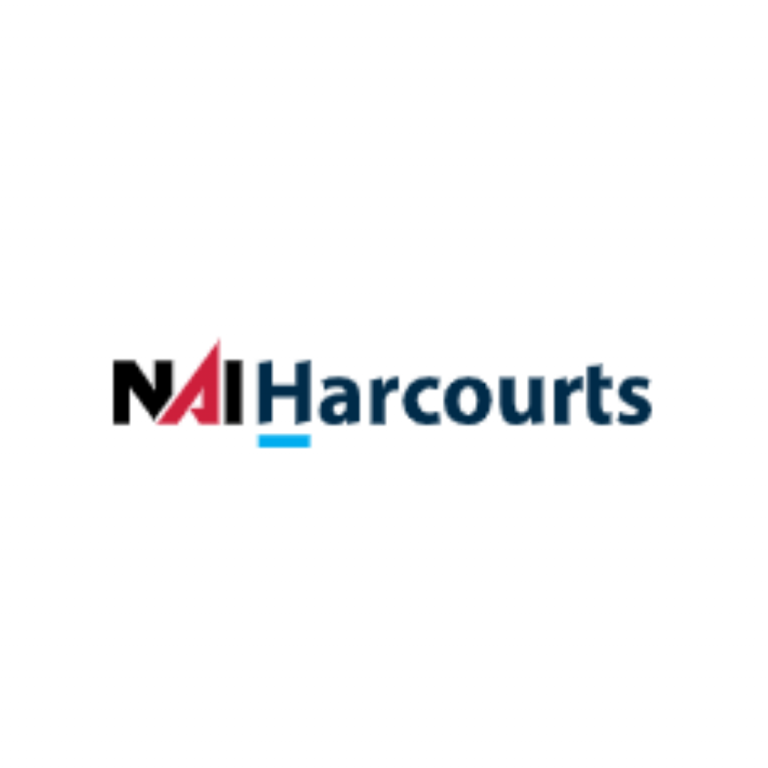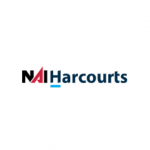 NAI Harcourts Hamilton
Hamish Turner and his team were exceptionally knowledgeable and helpful – we would have no hesitation in recommending them and their services to others. Hamish's responsiveness and being easy to contact made what was a complicated transaction, far more straight forward and certainly less stressful. Being able to put us in touch with a valuer who understood commercial property management and body corporate rent rolls, helped us immensely – they asked pertinent questions and provided a valuation in a timely manner (and we were under tight time constraints). The services they offer going forward, are likely to assist us and should enable us to grow the business further and provide our customers and clients with a high level of service and expertise. Mike Neale NAI Harcourts Hamilton
Katharina Heusel
Business Owner and Florist at Kat's Floral Designs
Hamish is definitely the go to person if you need anything in the property management industry. Hamish and his team are really professional, knowledgeable and straight to the point. I've been dealing with Hamish for many years and witnessed how brilliant and efficient he deals with his clients, friendly and polite at any given time. I have been lucky enough to have Hamish mentoring me with my own small business venture and I do not think I would be where I am now without him!!! He's unbelievably motivating and brings matter of facts straight to the point, which I personally really appreciate. Thank you for being so genuine and helpful Hamish!!!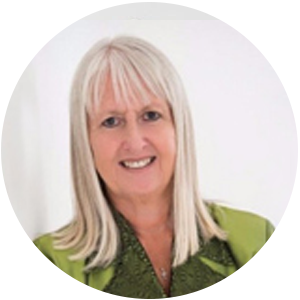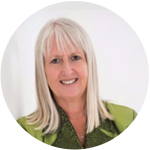 Cathy Allen
Director, Allen Realty​
We engaged Hamish Turner to assist with the sale of our large property management rent roll. We wanted to work with a business consultant who was organized, credible, accomplished and well connected in the industry and we found that Hamish met all these criteria and then some. Hamish has extensive knowledge and experience both in the NZ and Australian markets. He is a sought after speaker and consultant and is very innovative in his approach which keeps him at the cutting edge. Hamish was always a pleasure to work with throughout the process with his intelligent and down to earth approach. Together we achieved a very successful outcome. We would highly recommend Hamish to anyone wanting reliable business advice and quality assistance in a property management business or general property management industry advice.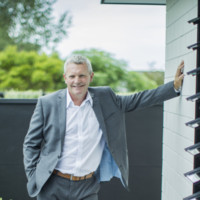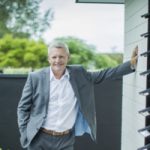 Carey Simonson
Principal/Salesperson at Ray White New Plymouth
Hamish was a great help in assisting us purchase our rent roll. While we knew the people and company we were purchasing our rent role from he brokered the deal for us. Since the purchase he has always been available to provide professional advice and assistance and is only ever a phone call away.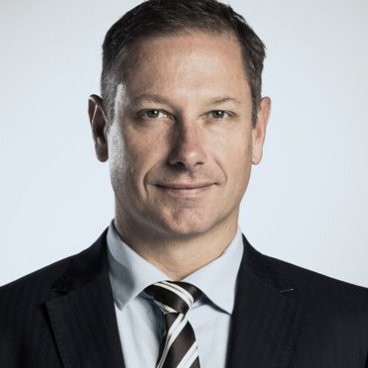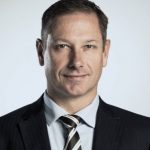 Theo Kyriak
Lawyer at KyriakLaw
Hamish is the go-to professional for buying and selling rent-rolls. His deep knowledge of the industry, nationwide network of buyers and sellers and practical commercial approach are market leading. He's also a good guy to work with – Theo Kyriak, Kyriak Law Limited.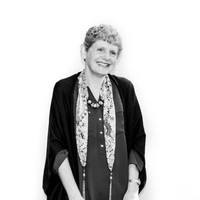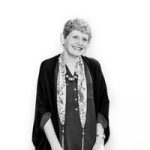 Mandy Welch
Chief of Client Services for Palace
I have dealt with Hamish through being a supplier of software for a lot of the clients he deals with, he always keeps us informed and answers any questions. I have been one of the speakers on his webinars and it is very well run. Hamish keeps all his clients very well informed.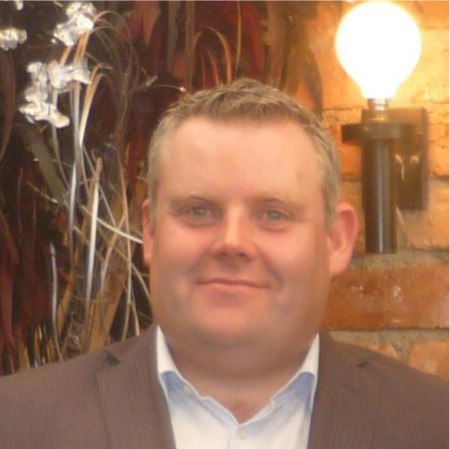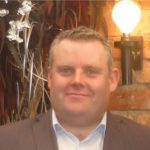 Mark Kelly
Manager of Waipa WMC Inc
Hamish is thorough, knowledgeable competent and trustworthy. I will not hesitate to use his services again.

Cameron Hooper
Business Manager at First National Real Estate
We have used Hamish over the years and have found his knowledge to be invaluable happy to recommend him at any time.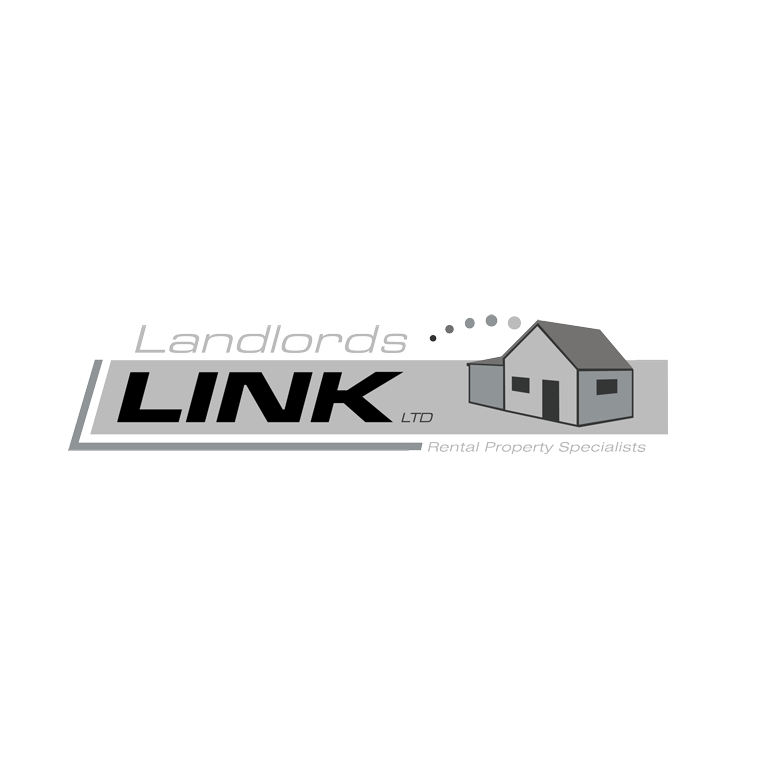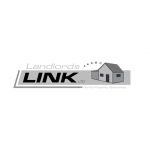 Tracey Onisheko
Owner, Landlords Link Ltd
Hamish is an expert in the industry and is great to deal with, highly recommend his professional services.
Hamish has played a role in Villa Property Management for many years, not only as a coach and mentor but more recently as a facilitator in selling and acquisitions. His communication is fast, sharp and to the point and no question goes unanswered. I will buy but also sell through Hamish every time.

Jason Peters
Director at JS Property Management Ltd
Great experience, great advice, professional and down to earth – no question was too silly for Hamish and the team. Acquiring our first rent roll seemed daunting, but I would do it again in a heartbeat (and a bit of cash up my sleeve of course). Highly recommend this team. Super helpful and they have all the tools necessary to help through the process.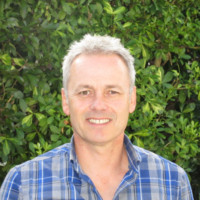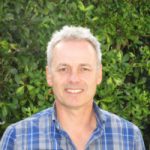 John Borthwick
Director / Property Manager at Breeze Property Management
We recently used Hamish to sell part of our rent roll portfolio. He provided good advice and support throughout the whole sales process. We really appreciated his extensive business brokering knowledge. It made the whole process a breeze!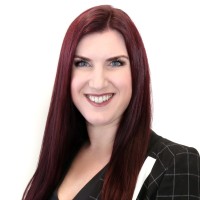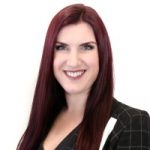 Jillian Merritt
Property Manager at The Rentshop
I initially contacted Hamish for an appraisal of my rental portfolio. I wasn't seriously considering selling for at least a couple of years, but within a matter of days Hamish presented me with an offer I couldn't refuse from a purchaser that ticked every box on my wishlist. Hamish was honest and transparent from the start, and was professional and calm, even when I had the occasional freak out moment. He continued working for me well after the settlement date and has achieved a result I'm very pleased with. Thank you Hamish for your excellent work on my behalf.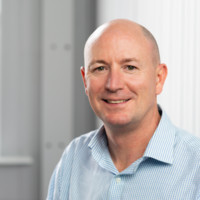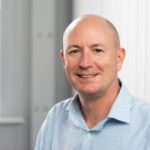 Roger Fairbairn
Financial Adviser - Mortgages at The Mortgage Lab
Hamish was the consummate professional from start to finish when handling the recent sale of my rent roll – achieving a record high multiplier for the area in record time. Easy to deal with, accessible and on hand when advice was needed throughout the process. I'd 100% recommend Hamish and team for anyone who wants a hands-on reliable brokerage service that delivers.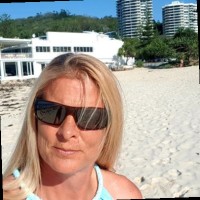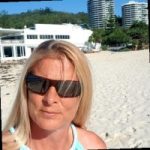 Vicki Collins
Director at WELLINGTON PROPERTY MANAGEMENT LIMITED
Hamish and the team made our recent acquisition a breeze! This was our first acquisition, initially, it was a little of unknown territory but we made it through. The portfolio was small and would recommend that if you have not purchased a rent roll before, start with a small one, use the tools Hamish provides and then go for the big fish. The opportunity to meet with the previous portfolio owners was extremely beneficial. Thanks, Hamish and team.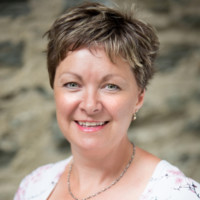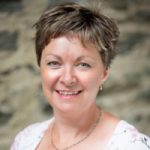 Melanie Moore
Manager Wanaka & Cromwell at The Accommodation Centre
Hamish and his team are industry leaders and experts in their field. Their insights and advice has been invaluable to us on many occasions.
Carleton Barton
Architectural Designer at Barton Architecture
A great service all under one roof. Highly recommend Hamish and team for ability to understand the clients brief and deliver quality services accordingly.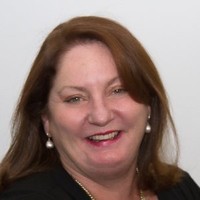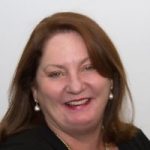 Sue Yiannoutsos
Company Director at FullHouse Management Ltd
Hamish sold my business in 2018. He was a professional to deal with and I would have no hesitation in recommending him to other owners.

Kevin Edmunds
Principal Quinovic Property Management Company
We engaged Hamish Turner to assist us in the valuation of a purchase of a rental business and they had to take some unusual factors into account. Very helpful and easy to deal with. More than happy to recommend them to others. Considerably more useful than a standard accountant who generally looks at rental property business valuations in different ways and will frequently undervalue them.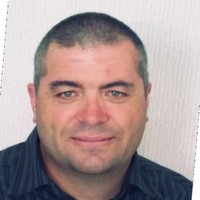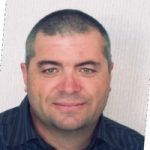 Chris Moore
Managing Director at The Rent Shop - Auckland City
Hamish Turner & Associates are very professional and easy to work with, we have brought two businesses with them and both were very smooth transactions. looking forward to working with them in the future to add to our growing business and recommend anyone looking to buy a rent roll talk to these guys.
I worked with David for several years while he was running his Property Management business. He has an extensive background and knowledge base with regard to operating and growing a rental portfolio. I would highly recommend his services to anyone wanting to improve how their business is being run or wanting advice on how to make their rental portfolio more profitable.
I asked Hamish to complete a business valuation. It was completed in a timely fashion, the process exceed my expectations and the quality of the report received was great. I would highly recommend their service. Thank you to Hamish and the team.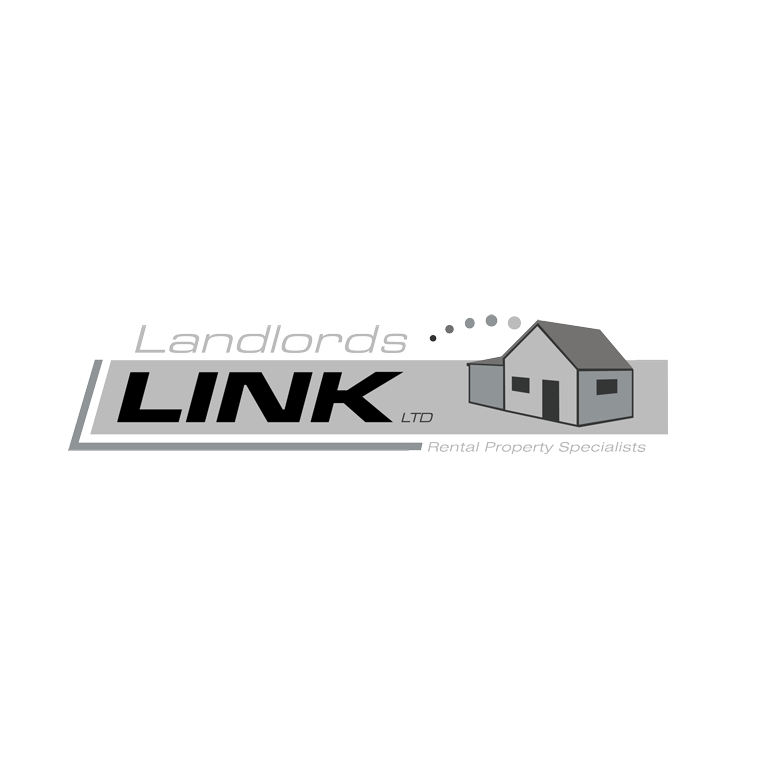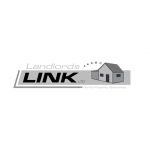 Professional Friendly Knowledgeable helpful and totally "onto it" are words that come to mind when I think of this team. I encourage anyone looking for the real answers to experience Hamish Turner and Associates. Highly recommended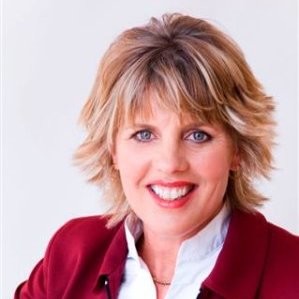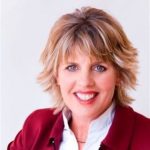 Liz Murphy
Branch Manager at Property Link Groups Limited
When we decided to sell our Property Management rent roll we contacted Hamish who was top of our list to do the job. We were not disappointed with his service or the result. I highly recommend Hamish as being a specialist in his field.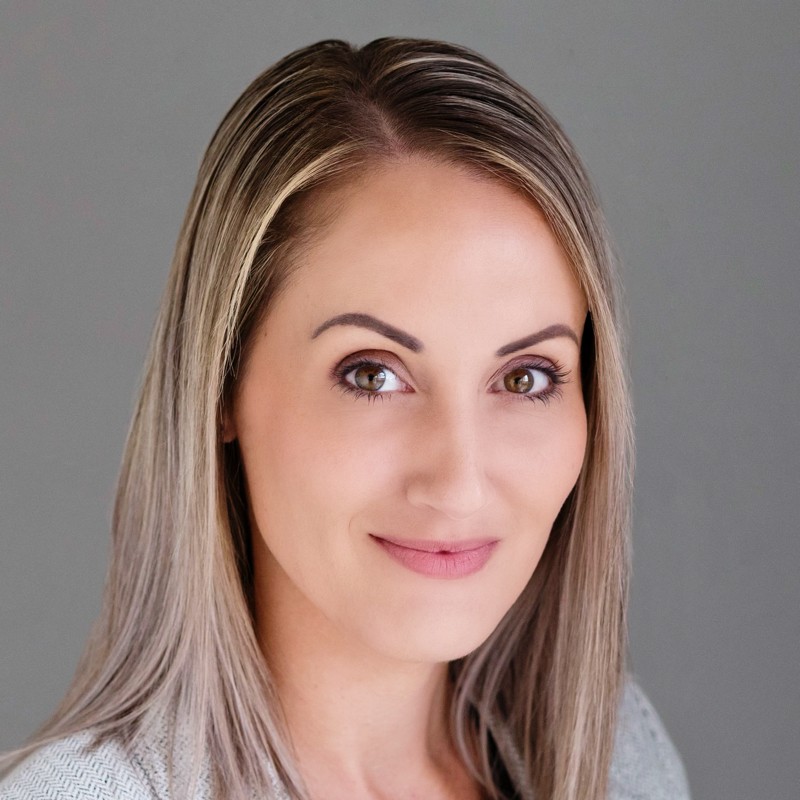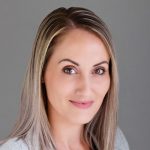 Nadine Stone
Property Manager at Barfoot & Thompson
Hamish helped me sell my portfolio in 2018. He was sympathetic to the tight situation that I had found myself in and he quickly and professionally found a suitable purchaser. He made the whole process easy in what was a stressful time for me. I would highly recommend him to anyone!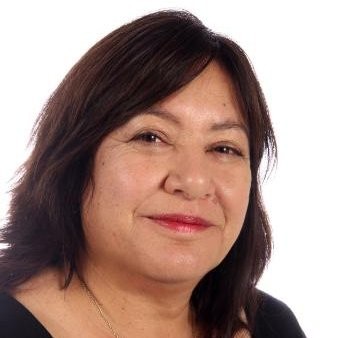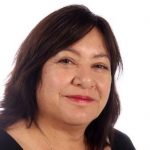 Shelley Dunn
Director at City Sales Ltd
Hamish is a great listener and gives considered and wise advice. He knows the property management industry inside out from being a practitioner to business owner to business adviser and broker. He has helped me immensely with my business. Thanks Hamish!
These guys are fantastic – really professional, knowledgeable and practical. Highly recommend.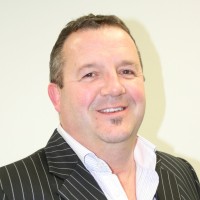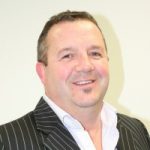 David Hopkins
Owner, Rent Right Property Management Ltd
Hamish is a true professional with a wealth of experience, if you need advice go no where else.
Quality Property Management consulting business.
Leanne Greep
Practise Lead Resource Teacher of Learning & Behaviour
Thanks for the great webinars over lockdown- really informative and excellent advice and guidance. He waka eke noa!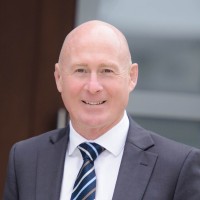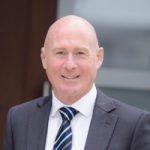 Stu Fleming
Principal, Ray White Palmerston North & Feilding
Excellent information that can be relied on every time. Going back for more.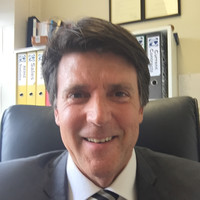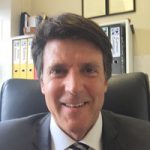 Mark Rumsey
Director at Ray White
Hamish is one of the most experienced and helpful consultants available in this industry. 10 out of 10 Hamish.
The advice I received from Hamish and his team during the Covid19 pandemic was accurate, timely and very supportive. It gave me relevant information and facts to refer to while helping my clients make decisions on their investment properties. It also assisted me in making my own company based decisions.
Wendy Reeves
Principal at Harcourts
Hamish has been exceptional in his dealings with the portfolio we have just purchased. It was made more difficult during lockdown but he has not been phased by even this and would highly recommend him.
We recently used Hamish to sell our business. He quickly familarised himself with our niche business and provided great options to us. His communication skills were impeccable and very efficient. We really appreciated this alongside his integrity, honesty and extensive business brokering knowledge . Really appreciated all of your work to help us!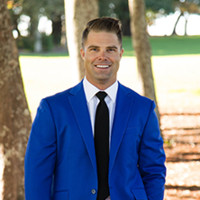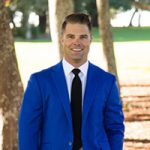 Adam Thomson
Director of A T Realty (Ray White Manukau, Mangere Bridge, Manurewa & Great Barrier Island) & 360 Property Management
Hamish and his team are fantastic to work with. Buying, selling, valuation and mentoring we have tried it all and rate their services very highly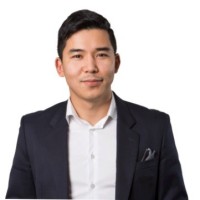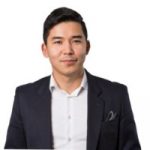 Ali Karambayev
Apartment Investor | Business owner starting from scratch | Chess player
It was my pleasure dealing with Hamish – straight to the point, honest, professional, and efficient. Any questions about rent rolls or property management – Hamish is the guy you should ring first!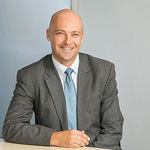 Matthew Curtis
Director at Bayleys Property Management
Hamish Turner has consulted for me for the past 3 years. He's assessed our business, added great value making recommendations and helping us to implement changes to improve the business. Hamish was quick to identify our strengths and weaknesses, and adjusted his role with us to fill the gaps and ensure we got critical tasks done. On top of his professional qualities, Hamish is a top guy and an excellent sounding board. I would highly recommend him to any business owners wanting to improve systems, processes, profitability and staff morale.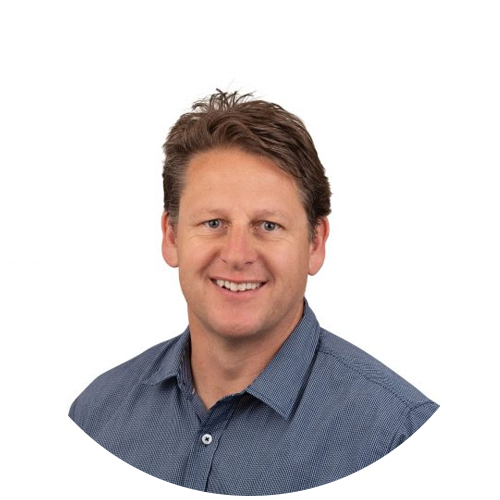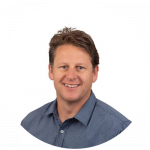 David Turnhout
General Manager at Hamish Turner and Associates
I have dealt with Hamish both in a contracting and Licensee capacity since 2014. He also sold a portfolio of properties I was managing / running in 2019. Hamish has a wealth of knowledge and skills within the Property Management industry. He excels at listing and selling Property Management businesses and I would highly recommend him to anyone considering selling their business or looking for advice on ways optimise their Property Management business.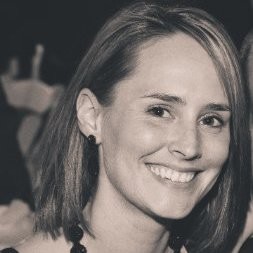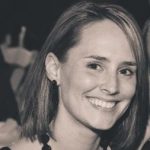 Lee Smith
I recently worked with Hamish who was the broker facilitating the sale of a rent roll I was purchasing. This was my first time acquiring a rent roll, and having Hamish walk me through the process contributed to the successful outcome and streamlined transition. He was always available to answer questions (and there were a lot), always returned calls, emails and txts promptly, and was always friendly and approachable. Thank you Hamish, couldn't have done it without you!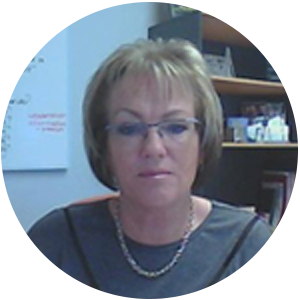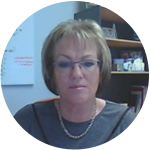 Diane Nelson
CEO - Managing Director at Real Landlord Insurance NZ Ltd
Hamish is a 'quality' person with high integrity, honesty and knowledge. He has built great companies, facilitated training and continues to make available his unique abilities to assist with rent role sales and information required to get the most out of your business. Look no further than Hamish if you want to have a profitable and leading business.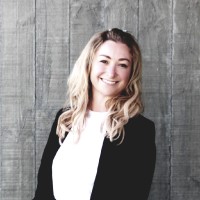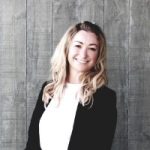 Katie Adam
Sales and Relationship Manager at Ray White
We engaged in a professional audit of our business with Hamish Turner and Associates. We are very happy with their professionalism during the audit process. The report that came back was thorough. Whilst we happily received good feedback for our processes and procedures, we obtained valuable information on the health of our business and how we can improve to grow. Would highly recommend the team and as a business and team, you will benefit from the service.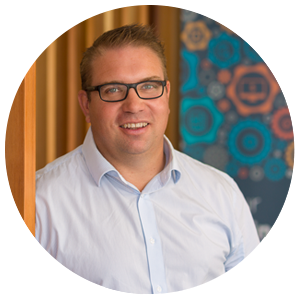 Manoli Aerakis
Director at Malloch McClean Tasman
Hamish has high integrity and is always willing to help. I also enjoy coaching property management professionals along side Hamish and helping them run Smart Better Businesses
Brilliant advice. Cheers!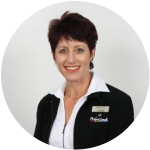 Kathryn McKay
Branch Manager Whakatane at Property Brokers Waikato Ltd
Hamish is your consummate professional. He is quick to respond and very knowledgeable on the property management industry, both as a practitioner and in more recent years a consultant. I have used his professional services on a few occasions now and have always been very impressed with his intelligent and down to earth approach. I have previously recommended Hamish to colleagues and do not hesitate to recommend him to anyone for reliable business advice and assistance in the property management industry.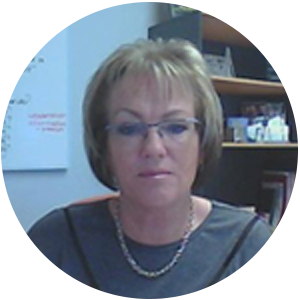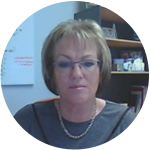 Diane Nelson
Director at Real Landlord Insurance NZ Ltd​
I have known Hamish for many years, firstly during his phenomenal rise in Property Management in NZ building his own successful business. Hamish referred our Landlord Insurance policies to his clients during this time, as he continued to improve and grow his business ventures throughout the North Island. Hamish's understanding of the Property Management business in NZ has proven to be quite phenomenal, and now that he has moved into the consulting and training aspect, as well as rent roll sales and acquisitions for his clients, he passes on very sound advice to those who need it. Hamish is a fantastic guy who listens intently and gives sage advice. If anyone is looking for a great Property Management consultant then look no further than Hamish.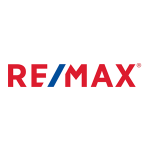 RE/MAX First Light
Bolitho Property Management
We were privileged to have Hamish spend two days working with us on our property management business. This part of our business is very new and we have really benefited from Hamish's practical advice and his wealth of experience.I believe that we are now infinitely better-placed to grow a profitable, manageable and sustainable property management business, and we have renewed vigour for its growth. I definitely regard our time and money spent with Hamish to be an excellent investment, and I would sincerely recommend Hamish to anyone, as he has a level of experience and an understanding of the fundamentals of the business that would be hard to find elsewhere in New Zealand.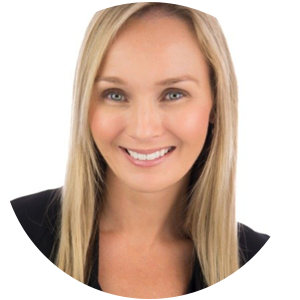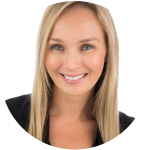 Lauren Robinson
Residential Property Management Specialist | Property Investor | Principal Licensee | Author of Rented!​
Hamish's knowledge and experience in franchises, property management, and rent roll brokerage is invaluable. His ability to think outside the box and create a profitable and successful business model is inspirational. I highly recommend Hamish as a consultant within the property management industry.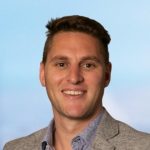 Ryan Weir
Franchisor at Propertyscouts NZ
Hamish is a fantastic broker with a wealth of property management knowledge and experience. This knowledge and experience is drawn on to deliver desired outcomes for his clients. These attributes, coupled with his exceptional communication, means that Hamish is the full package. I would highly recommend Hamish to anyone looking to grow their rent roll, buy a rent roll or selling a rent roll.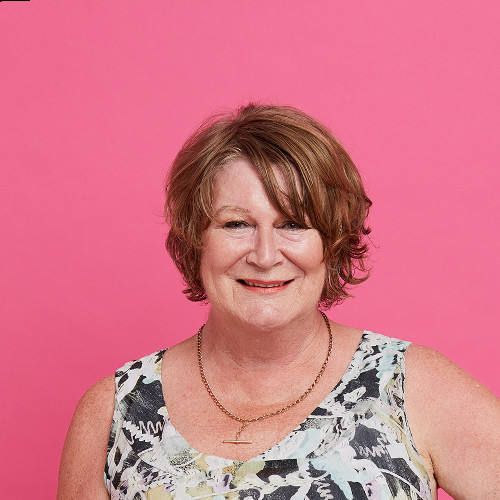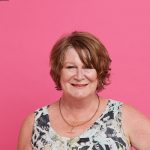 Kelly Munro
CEO at Fast Connect
Hamish has been involved in the Property Management industry for many years. He has started Property Management businesses, built rent rolls and very successful teams. Hamish is highly regarded and now supports the industry with training and consultancy. Hamish has a lot to offer as well as being a great guy.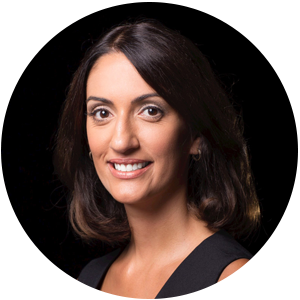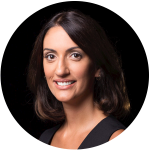 Tarsi Hynes
Director Specialist Real Estate Agencies & Rent Roll Valuations at Opulence Consultancy
Hamish is passionate about the real estate industry. His knowledge and expertise in assisting real estate principals in maximising profitability in their business is fantastic. I do not hesitate in recommending Hamish and his services.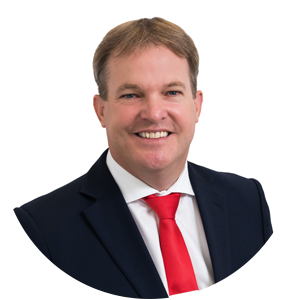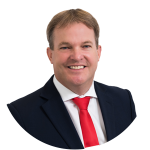 Geoff Lovegrove
Director at The Rent Shop Ltd
I have worked with Hamish for several years now in varying capacities as a mentor, advisor and rent role broker. He is first-rate and focused. He is someone you can rely on and honours his word which is hard to find in any industry especially Real Estate. I highly recommend his services.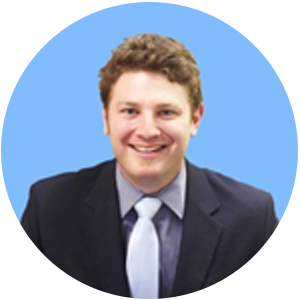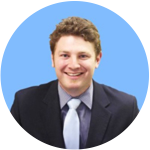 Fraser Wilkinson
Manage My Rental
Thanks for coming up to see me and examine my business. It was so enjoyable spending time with you and I learned some very powerful business development strategies that I'm using on my own business that are an absolute success. Many thanks
Judy Honeybone
Judith Honeybone Property Management
I have recently purchased shares in a property management company with Hamish Turner as the broker. Hamish was professional, efficient, very knowledgeable, reliable and highly informative with good communication at all times. I would highly recommend Hamish in all business purchases and in a advisory capacity.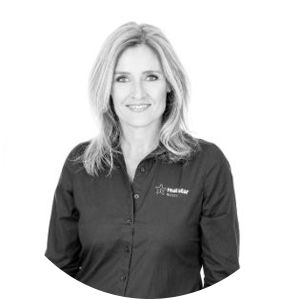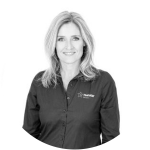 Angela Little
Managing Director at Angela Little Ltd
Hamish Turner has been not only a mentor and coach but also a great sounding ear on a myriad of Property Management topics. He has helped me structure, recruit and is always available to coach my team when required. The great thing is he can be used on a casual basis, which for our business when there isn't great cash flow due to the small number of properties in the portfolio, offers great flexibility. The networking through LPMNZ was introduced through Hamish and for an independent company this resource is invaluable for networking.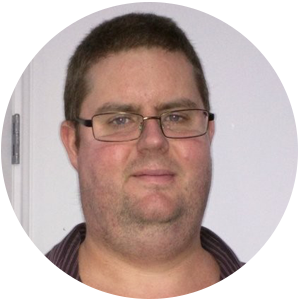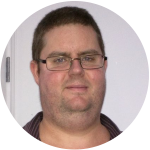 Mike Hobin
Owner at Naki Computer Services
I have always found that Hamish is honest, hardworking and great to work with. Hamish has been great to work with and trusts me to do what is best for his business with minimal interference. Hamish obviously knows what he is doing with Rented.org.nz; illustrated by the large growth that it has seen in the past couple of years as well as its ongoing current growth! I have no hesitations in working with Hamish now or in the future.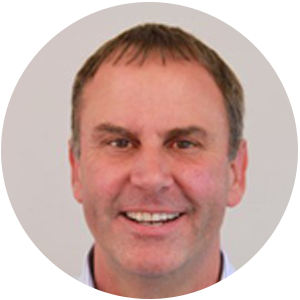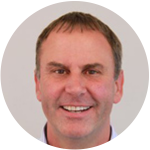 Terry Bolitho
Bolitho Property Management
I met Hamish Turner a year ago while he was setting up his Rented.org franchise in Nelson/Tasman. Over that time we have become very good friends. Hamish has acted as a property management consultant to our business Bolitho Property Management. His experience, approachability and friendly nature have been helpful to us during a recent acquisition of a local rent roll. Whenever communicating with Hamish by email or phone his response times are prompt making him easy to deal with. I unreservedly recommend his services to you.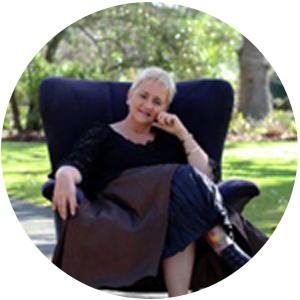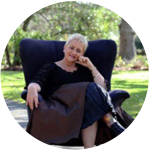 Jan Macpherson
FIRST RENTALS Whangarei
Hamish was recommended to me by a friend when I needed to value my share of our property management portfolio – he is friendly, professional and extremely knowledgeable and put my mind at ease when comparisons had to be made between valuations under our partnership agreement. He was always available when I had a question and was prompt with his answers and suggestions. Hamish's input has made it easier to come to a realistic settlement value on my investment and I highly recommend him to anyone needing assistance in this field.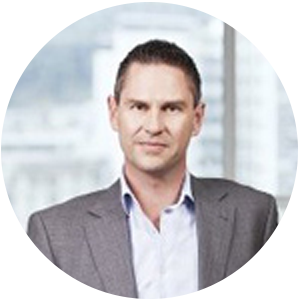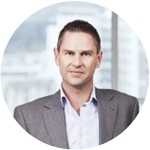 Lincoln Carlyle
Director, Stable Property
We've been working with Hamish for just over a year. His business support and input during that time has been key to help us grow our portfolio and assist us in running our business efficiently. His strategies and advice have been bang on and relevant within the Property Management sector.
Owen Joyce
Real Estate Salesperson at Cromwell First National
Hamish Turner and Associates have provided us with superb accommodation at 7 Iwa Street, so close to the Mapua wharf and restaurants. Our stay allowed time for work and plenty of downtime to enjoy the beautiful location, 100% recommend checking into 7 Iwa Street, Mapua. thanks again Hamish Turner & Associated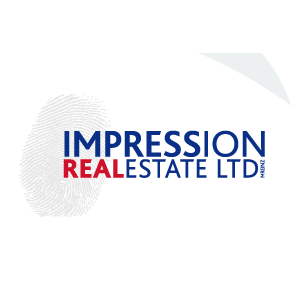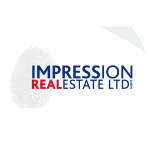 Anita Barry
Impression Real Estate
Thank you for a well organised seminar. It was a great turn out. This just proves your marketing ideas work very well. I have come away from this fun event with lots of invigorating ideas that I will be able to implement immediately. I will let you know if I exceed my targets over the next few months. Looking forward to the session that you will hopefully plan for next year.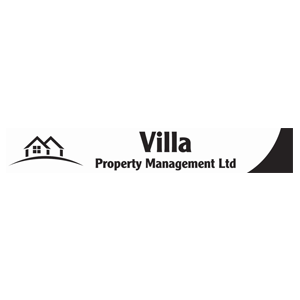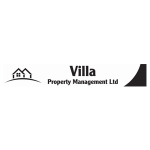 We were inspired by Hamish when we first met him while attending his "Fast and Furious" course in Wellington. He was full of enthusiasm for property management and had many practical ideas for rent roll growth to share. Since then, we have engaged Hamish for one year's consulting and he has really helped our business to update our systems and implement a process for growing and moving forward. Hamish is always willing to share his extensive knowledge and experience with relevant practical ideas in a positive open way that works well with our team.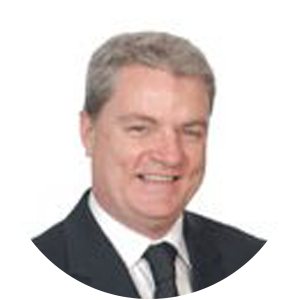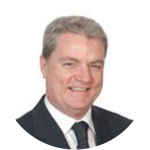 Grant Foggo
New Business Manager
Just a note to say thank you for your time this morning, I enjoyed your presentation and have some new ideas for my team and a renewed sense of focus on our current strategies and plans. My apologies I had to leave at the end as I had a client meeting. I look forward to receiving the resources and slideshow and Hamish any of your templates and forms that you offered would be appreciated. Look forward to scheduling our call and have a specific discussion about our business.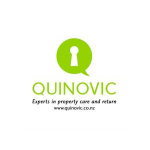 Matt Watson
Principal, Quinovic Kent Terrace Wellington
I attended and enjoyed the Wellington event. Good information and great to have people who've done it presenting thanks also for making it interesting. Now we're on to putting the ideas into action.